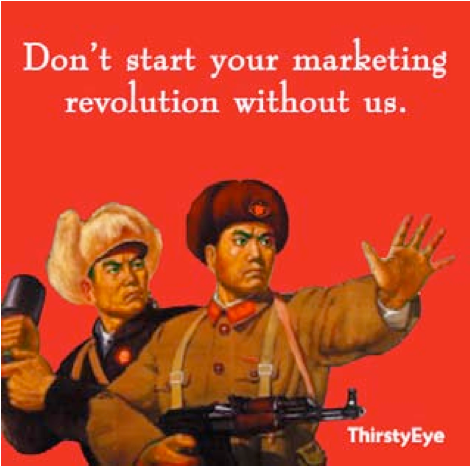 David was a founder & creative director of ThirstyEye, a New York consultancy specializing in internet and digital media projects. During its relatively brief (but always profitable) existence, he established & managed client relationships with high-profile corporations (from Ferrari to IBM), global agencies who hired his shop for pitches and projects (Ogilvy, Saatchi & Saatchi, Grey), infamous New York real estate developers, & eager entrepreneurs of every definition.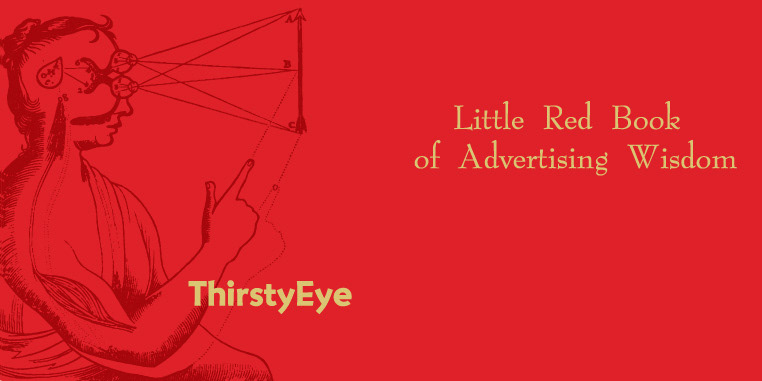 On the creative front, he oversaw the work of a troupe of art directors, graphic designers, illustrators, animators, video editors, & producers — while also conceiving and writing every project that went out the door.
Thirsty Eye's promotional package poked gentle fun at the thin line between advertising and propaganda — and paid tongue-in-cheek tribute to the communicative powers of both.